Board of Directors
Our directors are all volunteers, and serve a one year term, except for the President, who serves a two-year term. Read more on what their roles are. We are pleased to introduce to you our 2018 Board of Directors!
Carly Fryer (President )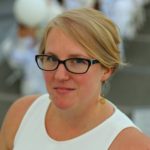 Carly Fryer was born and raised in the Lower Mainland. She completed her Bachelor of Arts in 2005 at Simon Fraser University and returned there to complete her Master of Business Administration in 2016. Her previous work experience includes energy efficiency program delivery for residential customers across British Columbia. In 2010 she worked as a Logistics Supervisor for the Vancouver 2010 Olympic and Paralympic Games which lead to her moving to London to work as a Logistics Manager for the London 2012 Olympics and Paralympic Games. In London she enjoyed the weekly variety of markets hosted around the city. She is currently the Customer Service Manager at a Canadian-based biotechnology company and enjoys exploring the city and discovering the newest coffee shops. You can find Carly playing softball, running or reading in her spare time.
Matt Lorenzi (Vice-President )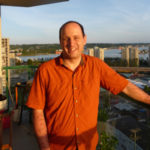 Originally from Alberta, Matt Lorenzi has fallen in love with New Westminster since moving here almost 10 years ago. The sense of history and community is a big factor on why he's chosen to raise his family here. Matt has is interested in sustainability, food security and community building. Volunteering has always been a big part of Matt's "spare" time. In past he has served with New Westminster Environmental Partners and Brow of the Hill Residents Association. Serving on the board of NWFM feels like giving back to the community while being extremely rewarding at the same time.
Rob Mackay (Treasurer )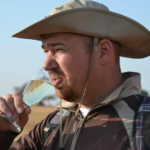 Rob is a chef who moved to New Westminster two years ago, with his wife Tammy and enormous black lab, Cheddar. This is Rob's first year on the NWFM board. He is passionate about all things relating to food: where it's sourced, how it's grown, and how it's prepared. Rob is excited to bring his 20 years of culinary experience to the already incredible NWFM team.
Jon Jennings (Director )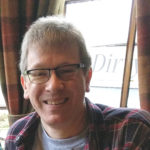 Jon is a recent arrival in New Westminster but can honestly say that nowhere has ever felt more like home. The NWFM, with its focus on local produce and community, is one of the things that makes him feel that way. It's a struggle to get him to cross the city border and ever leave New West… except for beer. Promise him good beer and he'll follow you anywhere.
Lavi Suri (Secretary)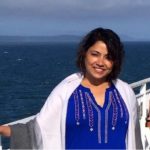 Lavi is a new resident of New Westminster. She has lived and worked in 3 countries and brings in 10 + years of experience in Human Resources. She completed her Masters in Human Resources and now works for a Canadian biotech company.
Lavi is a foodie who loves the concept of Farm to table. She loves supporting local businesses, is an advocate for sustainability and believes in community over competition.
Market Staff
Jennifer Wiebe (Market Manager )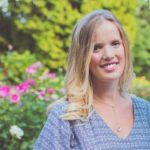 Jennifer Wiebe grew up in New West and has always loved this city, the incredible community of people that live here and the fantastic and diverse businesses that call this place home. Jennifer has previously worked for an international non profit organization, planning events and working in graphic design for the provincial office. Having attended the New Westminster Farmer's Market for many years, she now looks forward to being a part of the team and being able to use her experience in a new, exciting way! As a new mom, Jennifer is thrilled to be work alongside such incredible local farmers and businesses, and to be able to show and teach her family even more about where our food comes from and how it's produced.